Caught on Tape: Christian CSI Pastor Abuses Women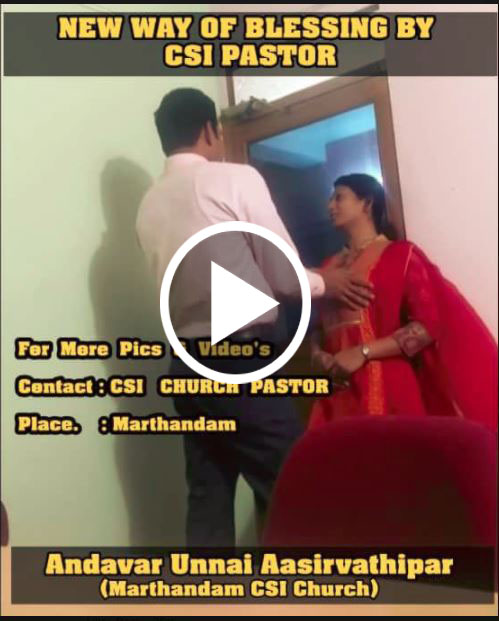 8 Apr 2018: The list of atrocities committed by the Church is endless and it is virtually universal that the Christian Pastors sexually abuse the women and children who are unfortunate enough to come in contact with them. Latest in the round of sexual escapades caught on tape is one Father Marthandam from Tamil Nadu.  The video has gone viral.. And yet not a peep from the Tamil Media that telecast the fake video on Swami Nithyananda and the concocted allegations on Jayendra Saraswathi and Asaram Babu for days and days and days on end non stop.  Media… Where are you? Anybody out there?
Click on the image to watch horrible video uncensored.  Not for the faint of heart.