Krishna Janmashtami
Despite rainfall and heavy rush, thousands of Lord Krishna devotees have reached the temple town of Mathura in Uttar Pradesh for Janmashtami celebrations. The temples in Mathura, Vrindavan, Gokul, Nandgram, Govardhan and Barsana are expected to witness huge rush of devotees today.
Several temples including Krishna Janmbhumi and Dwarkadhish in Mathura; Bankey Bihari and Rang Ji temples in Vrindawan; and Radha Raman temple, Radha Damodar temple and Shah Ji Temple at other places ..
The Krishna Janmasthan is still in Basement of a Masjid which is not fully operating currently. Elaborate security arrangement has been put in place and police personnel in plain clothes have been deployed at major temples and the Janmasthan Masjid.  Hindus were hoping that the Janmasthan land will be opened and a large temple should be built on top of Janmasthan under the govt of BJP in State and Center.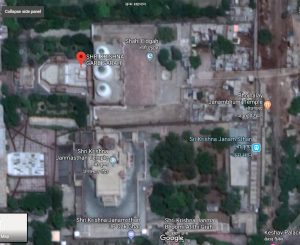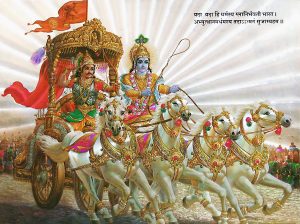 Link to Economic times Artice.  The Google Map of the Janmasthan.   Sri Krishna is the Purnavatara who took birth in this place in the Jail. The Leelas of Sri Krishna are documented in Srimad Bhagvatam and Mahabharat.  BhagawatGita is compliation of teachings of Krishna for Humanity.