3 Hindu Leaders Hacked to Death By Muslim Gangs in Different Cities in Tamil Nadu in the Past Week
These three news items below look like the same news but they are not. THREE different Hindu leaders were attacked and killed in THREE different  cities in a 48 hour  period in Tamil Nadu. And these are not an isolated incidents.
In the past few years more than 300 Hindu Activists and close to 20 Hindu Leaders have been brutally killed by Islamic Gangs in  Tamil Nadu alone.
Hindu Munnani functionary attacked with sickles, dies; tension prevails in Coimbatore, Sep 23, 2016, http://zeenews.india.com/news/tamil-nadu/hindu-munnani-functionary-attacked-with-sickles-dies-tension-prevails-in-coimbatore_1932581.html. Coimbatore: In a shocking incident, a Hindu Munnani spokesperson was hacked to death by four men at Subramaniyampalayam on Thursday night. 36-year-old C Sasikumar, hailing from Subramaniyampalayam in Coimbatore district, was on his way to home on a two-wheeler when the men chased him on bikes and attacked him with sickles.
Gang attacks Hindu Munnani member in Tamil Nadu, Sep 20, 2016, http://timesofindia.indiatimes.com/city/chennai/Gang-attacks-Hindu-Munnani-member-in-Tamil-Nadu/articleshow/54426179.cms. MADURAI: A Hindu Munnani member in Dindigul district of Tamil Nadu was admitted to hospital after an unidentified gang attacked him with lethal weapons on Monday night. Police said the gang attacked Shankar Ganesh — an executive committee member of Hindu Munnani's Dindigul unit — in front of his friend's shop near the head post office.
VHP functionary hacked to death, Sep 20, 2016, http://www.thehindu.com/news/national/tamil-nadu/vhp-functionary-hacked-to-death/article9126086.ece. Hosur:  District secretary of Tamil Nadu Vishwa Hindu Parishad was hacked to death by unidentified men here on Monday night. The victim, Suri alias Suresh (40), had reportedly locked up his real estate office in Nehru Nagar and was headed home when four masked men chased him and hacked him with sickles. Suri died on the spot.
http://www.ibtl.in/news/exclusive/2090/killing-of-hindu-leaders-in-tamilnadukerala-signs-of-a-malignant-social-tumor/. Just a few months ago, On July 1st Sri S. Vellaiyappan, Tamil Nadu State Secretary of the Hindu Munnani, was hacked and bludgeoned to death in Vellore. It is not a coincidence that he recently led a protest against take over of Jalakanteswarar Temple by the Hindu Religious & Charitable Endowments Department. On 21st of July 2016, Shri V Ramesh, General Secretary of Tamil Nadu Bharatiya Janata Party has been brutally murdered by "Jihadi Goondas"
Arrests made in the murder of another leader Suresh Kumar on June 19th 2014  (2 years ago) in Chennai showed that the murders were part of a deep rooted plan to eradicate Hindu leaders. And yet nothing has happened to stop continued murders. http://timesofindia.indiatimes.com/india/Hindu-Munnani-leader-murdered-in-Tamil-Nadus-Tirunelveli/articleshow/37845394.cms – News about the murder of 38 year old Hindu Leader Jeevaraj from Thirunelveli in July 5, 2014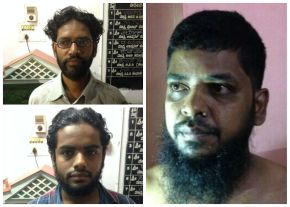 As per this article http://www.rediff.com/news/report/tn-police-arrest-4-al-ummah-men-for-hindu-munnani-leaders-murder/20140807.htm,  In what is considered a breakthrough in the sensational murder of Hindu Munnani leader Suresh Kumar, the Tamil Nadu police have arrested four men said to be part of the deadly Al Ummah terror outfit.  Currently in the custody of the Tamil Nadu police, the four have revealed to interrogators that the murder was part of their agenda of eradicating leaders of the Hindu Munnani, which the terror outfit considers a threat to Islam.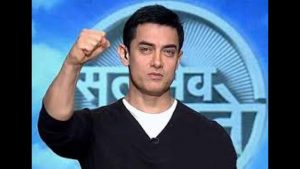 You don't see any Amir Khan screaming intolerance?  No Bukha Butt screaming about violence and poor innocents being killed. No Rahul Gandhi or Kejriwal swooping in from Delhi to protest. Why?  Because they are Hindus. And they are Hindus from some remote state no less. Who cares. Right? The Government of Tamil Nadu is looking the other way so that they don't lose Muslim votes.
This is the state of Hindus in India.  No one will protect us unless we wake up.