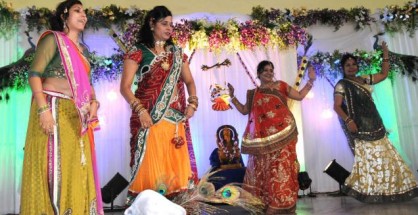 Hindu Seva Samiti observes Janmasthami Nagaland Post Hindu Seva Samiti, Dimapur celebrated Janmasthami, the Holy Birth Anniversary of Bhaghawan Sri Krishna Wednesday at Bharat Seva Ashram Sangha in a befitting manner. Many Hindu organizations of different denomination like Bhojpuri Samaj, Bengali …and more …read more Source: More...
  Kamlesh Kapur Shares Guidebook in Teaching Hindu Dharma Broadway World Among the world religions, Hinduism is the third largest religion of the world. It is also the most misunderstood religion by scholars More...
Hindu encyclopedia completed after 25 years in making in US ANINEWS The 11-volume work covers Hindu spiritual beliefs, practices and philosophy and is the culmination of a 25-year academic effort. According More...