Dayanidhi Maran To Be Arrested: End of the road for the Criminal Brothers?
CHENNAI:  Dayanidhi Maran, the former telecom minister who is being investigated for corruption, has been given three days to surrender to the CBI by the Madras High Court, according to the PTI. Mr Maran's interim or temporary bail was cancelled today, the news agency reported. The CBI had asked for the bail to be revoked because it alleged Mr Maran was not cooperating with the inquiry against him.
#1 Illegal Telephone Exchange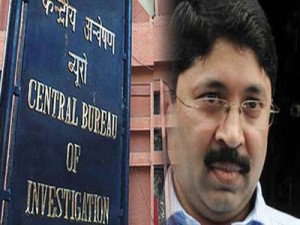 The DMK leader has been accused by the CBI of misusing his office to illicitly construct an underground telecom exchange  at his Chennai residence. The agency claims that hundreds of cables capable of transmitting large volumes of data were used by Mr Maran to benefit Sun TV, a broadcaster group owned by his brother, media mogul Kalanithi Maran.  http://www.ndtv.com/tamil-nadu-news/dayanidhi-marans-bail-plea-in-illegal-telephone-exchange-case-cancelled-1205765
#2 SpiceJet Tax Evasion
A few weeks ago, a Delhi court has summoned former chairman of SpiceJet airline Kalanithi Maran, its former managing director and the company as an accused in connection with an alleged tax evasion case, accused of failing to deposit over Rs 147 crore TDS with the income tax department. Additional Chief Metropolitan Magistrate (ACMM) Pritam Singh directing all the accused to appear before it on August 21 issued summons to Maran, the firm and its then managing director S Natrajhen after taking cognizance on two complaints filed against them by the dept for FY14 and FY15. http://indianexpress.com/article/business/business-others/delhi-court-summons-spicejet-kalanithi-maran-as-accused-in-tax-evasion-cases/
#3 Sun Pictures Extortion Cases
A few years back the SUN pictures group of companies faced multiple lawsuits from people accusing them of extortion and unfair trade practices.
#4 2G Scam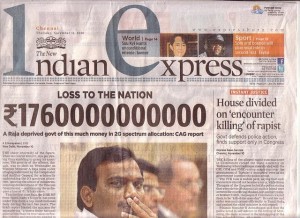 In 2007, Mr Maran was replaced as Telecom Minister by his party's A Raja, who is embroiled in another scam that accuses him of accepting kickbacks in exchange for granting out-of-turn mobile network licenses.  The popularly called 2G-Scam cost the Indian people a whopping 1 lakh 76 thousand Crores!
#5 Aircel Telecom Case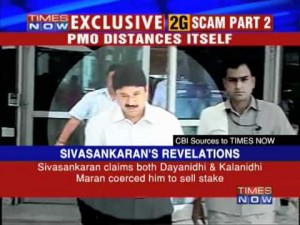 Mr Maran has been charged with corruption in another case linked to his term as Telecom Minister – he has been accused of refusing crucial clearances to Aircel, a telecom, till the owner agreed to sell the firm to a Malaysia-based entrepreneur who allegedly made a large investment in the Sun group in exchange.
The Licenses of 33 SunTV network of channels have been withheld by the central Government citing security reason. And with the imminent arrest of the Maran brothers it looks like their reign of crime may be ending.   http://www.thehindu.com/news/national/tamil-nadu/sun-tv-network-in-trouble-as-centre-denies-security-nod/article7295703.ece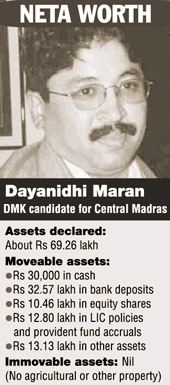 A few months back, in April, the ED attached properties worth 742 Crores belonging to Dayanidhi Maran in the second largest such move in India. http://timesofindia.indiatimes.com/india/ED-attaches-property-worth-Rs-742-cr-of-former-telecom-minister-and-DMK-leader-Dayanidhi-Maran/articleshow/46772072.cms
http://www.ndtv.com/tamil-nadu-news/dayanidhi-marans-bail-plea-in-illegal-telephone-exchange-case-cancelled-1205765