The Socialist Secular Conspiracy: The Preamble to the Constituition of India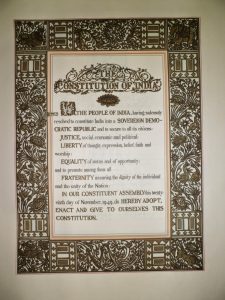 This image shows the preamble to the constitution on 26 January 1950 when it was adopted.  Notice that India was defined by our founding fathers as "Sovereign Democratic Republic". It was in the 42nd Amendment of the constitution adopted in 1976 when the words "Socialist and Secular"added to the preamble.  Two words that have brought the worst to the country.
The Forty-second Amendment of the Constitution of India was enacted illegally during the Emergency (25 June 1975 – 21 March 1977) by the Indian National Congress government headed by Indira Gandhi.
This republic day, let us understand the mess made 50 years ago and resolve to fix it as soon as possible.
Wishing everyone a Happy Republic Day.